Senior basketball girls reflect on the past 4 years
As the Lady Ranger Basketball season came to an end this past Tuesday, Feb. 6, the nine seniors reflect on their high school basketball experience and the memories they made along the way.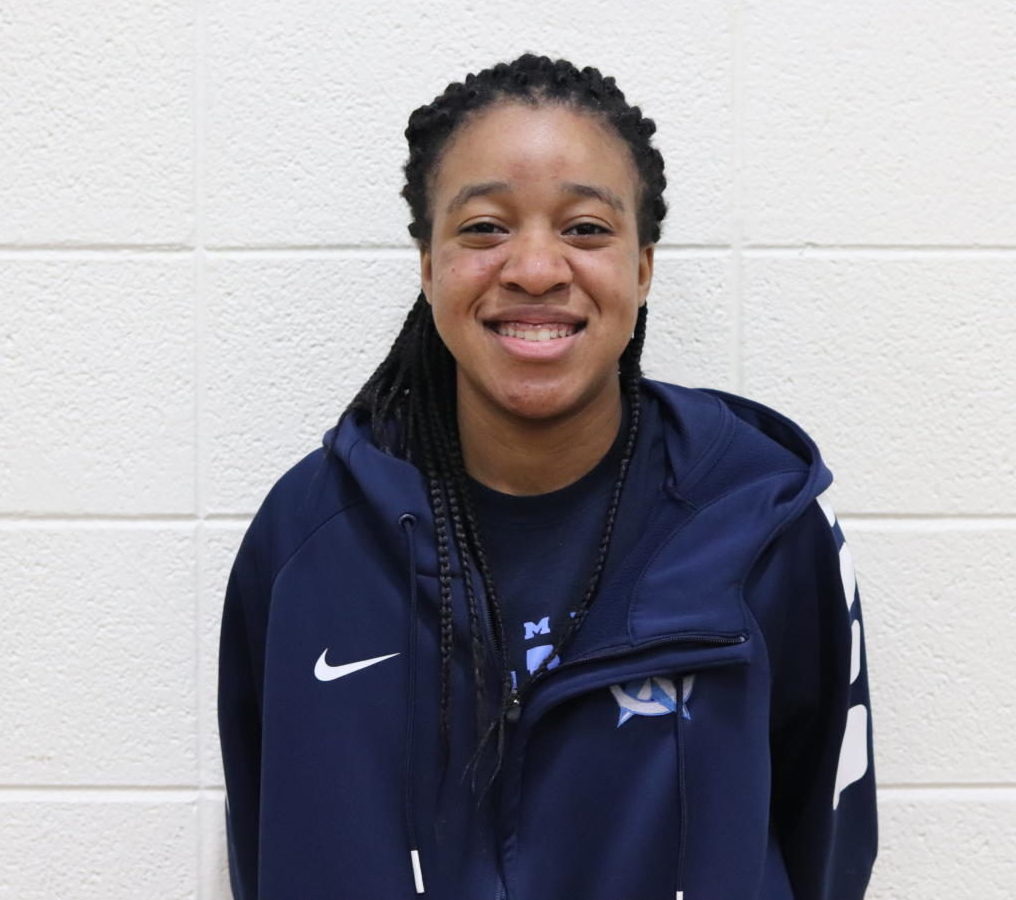 Chenelle Etuk, number 14, played point and shooting guard. She started her freshman year on JV and was on varsity for the last three. She has big plans for the future ahead of her.
"UT Austin Biomedical Engineering, but if I go to U of H then Biotechnology," Etuk said.
As she begins this new period in her life, she plans on staying focused on the academics at hand and will end her basketball career.
"This is it for me. I'm just focusing on school and the future and taking care of all that," Etuk said.
However, the times she shared with her team won't be left too far behind.
"My favorite memory would definitely be when we had team dinner at one of the seniors, Mycah's house," Etuk said. "It was before Christmas so we did a whole gingerbread competition, we had chicken and tortillas, and it was just a fun time- probably one of the best moments this year."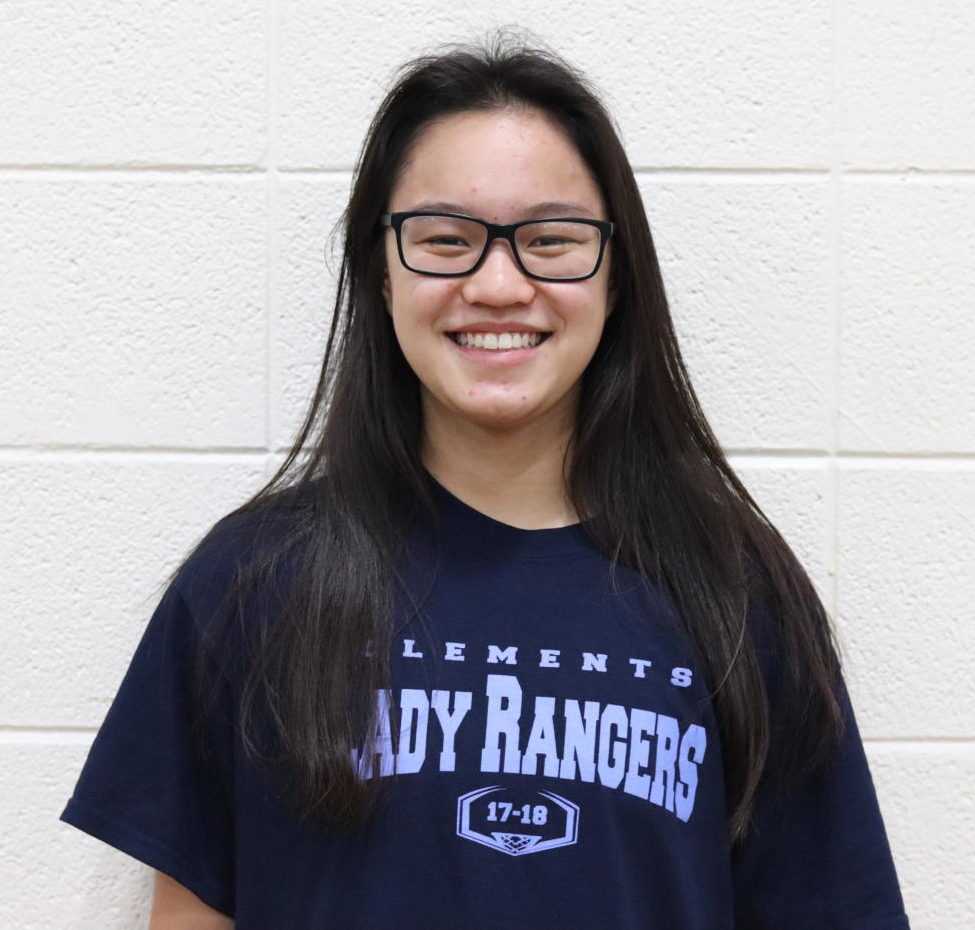 Mycah Fairchild, number 20, played wing guard and a post down low. She too played one year on the freshman team, two on JV, and one on varsity. She has plans for both her academic and athletic future.
"I'm looking at Ohio State and the University of Texas at Austin," Fairchild said, "I'm thinking about majoring in Business and minoring in Accounting and Finance and playing [basketball] at the club or intramural level in college."
Moments from past seasons have stuck with her throughout the years.
"My sophomore year we were practicing and half of us had to switch to white and the other half had to switch to blue and one of my teammates grabbed my jersey preventing me from switching to white and made a group chat about it later and called it 'white jerseys.' Then they added me and then unadded me back in the group chat," Fairchild said. 
This team dynamic is something she'll miss.
"What I'll miss the most is the friendships I've had and made and my teammates."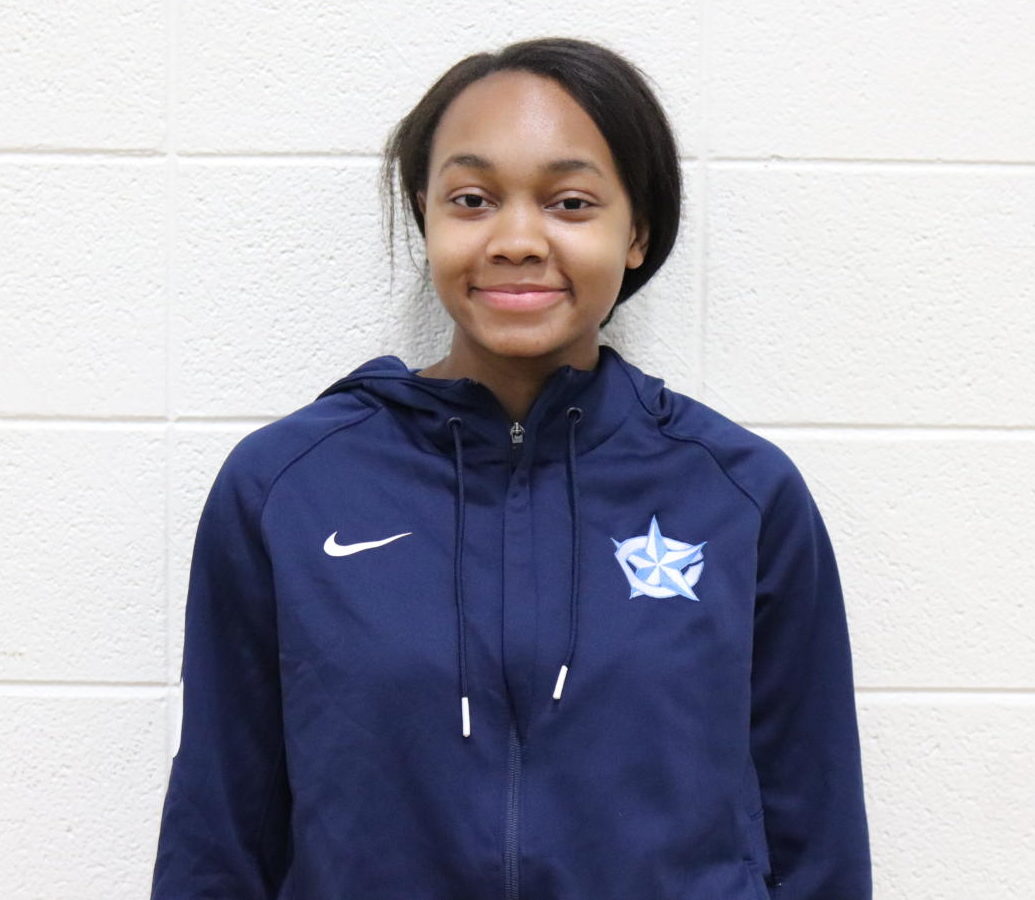 Jacey Campbell, number 22, played post. She began on the freshman team, played two years on JV, and spent her senior year on varsity. Campbell is going to the University of Texas at San Antonio although her major is undecided. She enjoyed the opportunities that the basketball program has brought and will carry these moments with her as she embarks on a new journey.
"My favorite memory is being able to play with my sister, and I'll miss my teammates," Campbell said.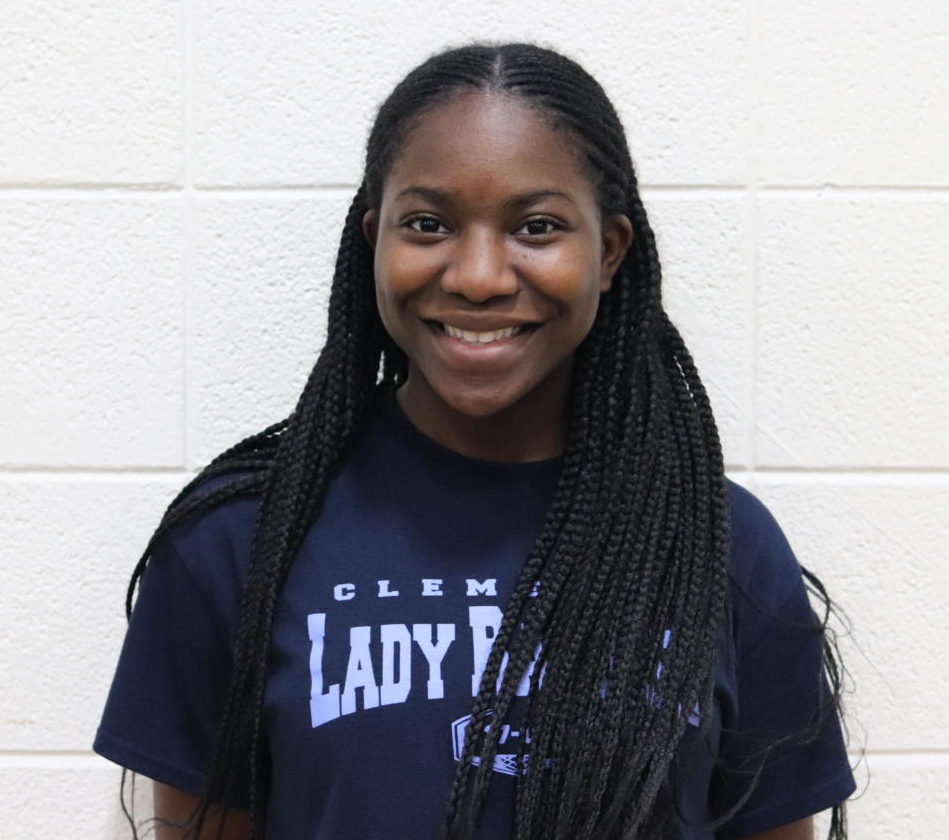 Queen Epomba, number 13, played post guard and played one year on the freshman team, two on JV, and her last on varsity. She hasn't settled on a college yet but has declared a major.
"I'm waiting on a Rice decision, but until then, I will probably end up going to one of the UTs, San Antonio or Austin," Epomba said. "I'm majoring in Public Health."
Outside of academics, she plans on continuing with athletics.
"I'm probably going to play intramural just for fun or do cross country again."
Her memories with the program have been bittersweet.
"One time in practice our coach made us do defensive slides across the whole gym and I started crying," Epomba said. "It was funny because everyone was laughing and then I started laughing but I was still crying. So it was just a moment. It was cute."
"I'm going to miss the friendships I made. I made some of my best friends through basketball."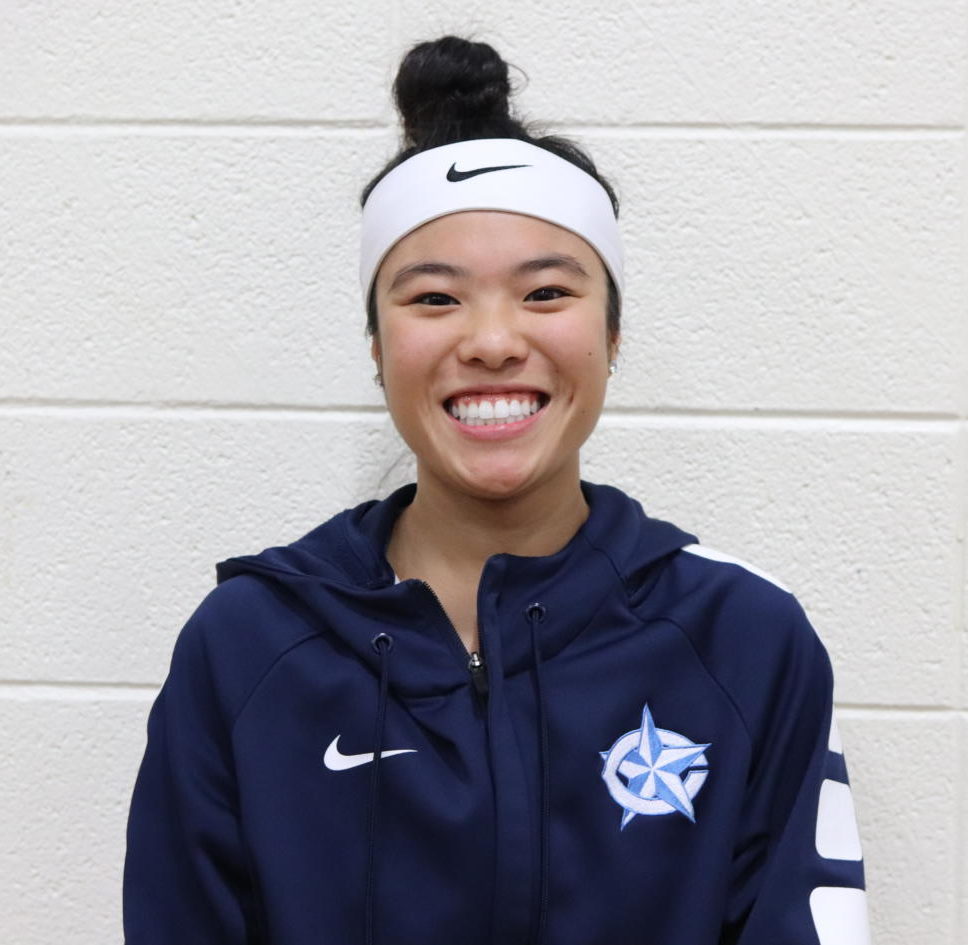 Kelly Eng, number 10, played point and shooting guard. She too was on JV her freshman year and finished out her high school basketball career on varsity. She has plans for her athletic and academic future.
"I'm planning to attend U of H," Eng said. "I'm going to major in Biology and hopefully play intramurals there."
As she prepares for new times, there is a game that'll always bring back the good old times.
"My favorite memory was winning our game against Bush. We won by one point and I made four threes and hit a triple-double," Eng said.
Now that basketball season is over, life will be different for Eng.
"I'll miss being with the team all of the time," she said.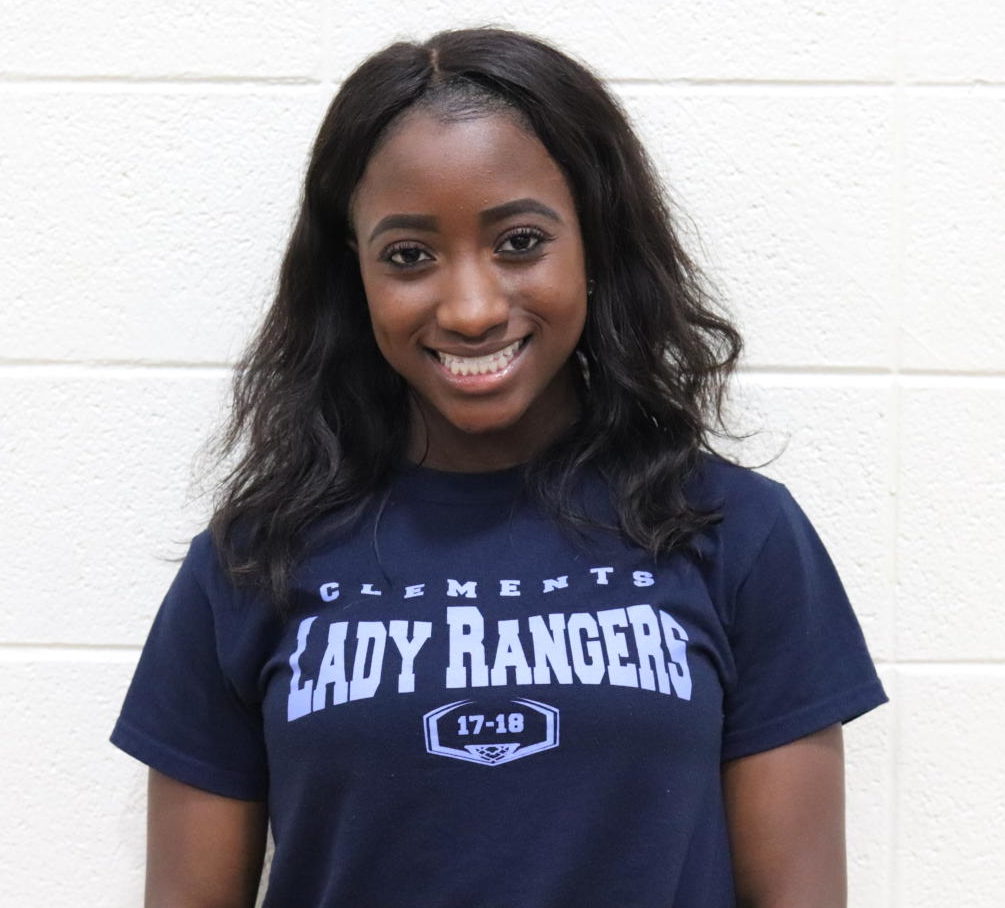 Esmatu Kamara, number 30, played point and shooting guard. She started her freshman year on JV and has been on varsity since sophomore year. She is ready to embark on her new journey.
"I'm looking at Texas State and UTSA right now, and I want to major in Biology," Kamara said.
"I would do intramural to play around with the sport, but I really aim to be a dentist above anything."
Throughout the past four years, she has made many memories both during practice and game settings.
"During one of our off-seasons we played Harvey, our coach, in basketball," Kamara said. "She actually did really good and made us look really bad! It was just so fun to play with her."
In relation to competition between other schools, there have been memorable times this past season as well.
"[The most memorable game was] the Kempner game when we were actually up in the first quarter, and Jacey made this shot literally at the buzzer," Kamara said.
With all of the different elements of playing on a team, she will miss the atmosphere she is leaving behind.
"I'm going to miss the teammates the most and all the inside jokes we have about running. I'm going to miss the running for sure… not really!" Kamara said.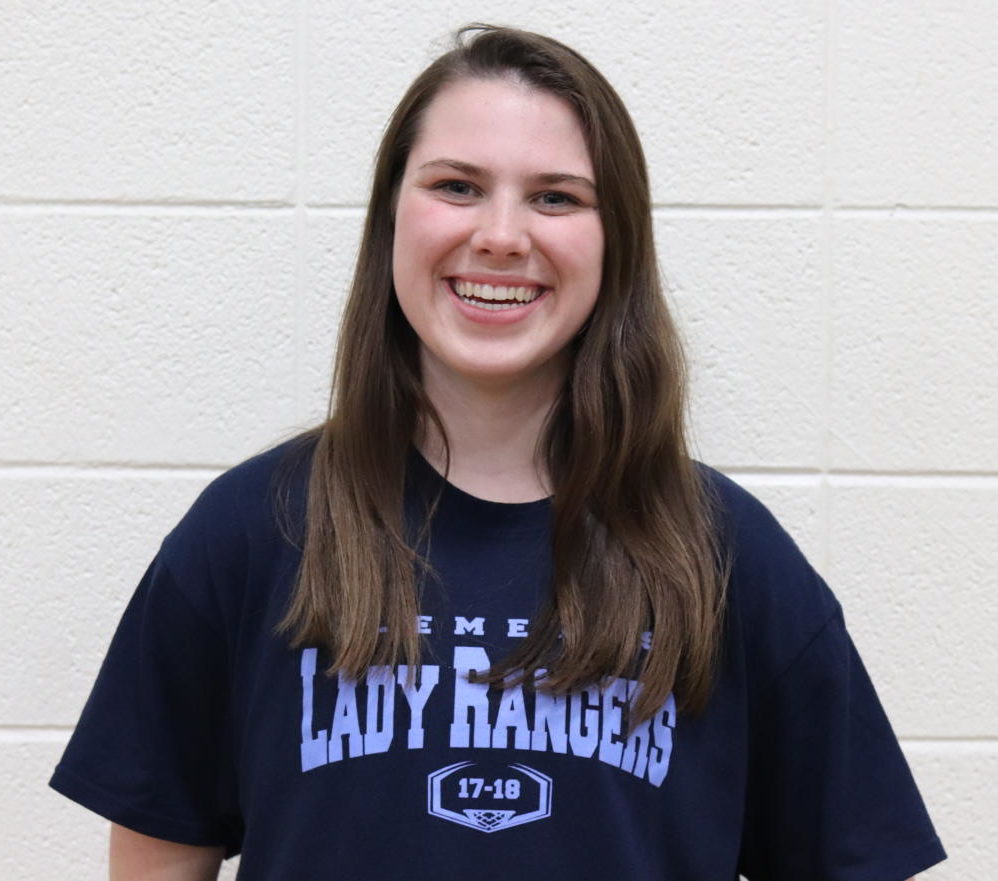 Caitlin Perry, number 23, was a shooting guard. She was on the freshman team then played on JV for her sophomore and part of her junior year. For the rest of her junior and senior year, she was on varsity. Although she isn't sure where she will further her education, she plans to major in Psychology.
One of her most iconic moments took place during her transition from the JV to the varsity level.
"Last year, junior year, I got pulled up to varsity and we were playing against Austin," Perry said. "I shot five three-pointers, and it was super exciting because I had all of my teammates who were supporting me."
Her teammates' presence is something she holds dear.
"I'm going to miss all of my fellow teammates and the seniors on the basketball team because they're all super cool, and I love them a lot," Perry said. "We became so close."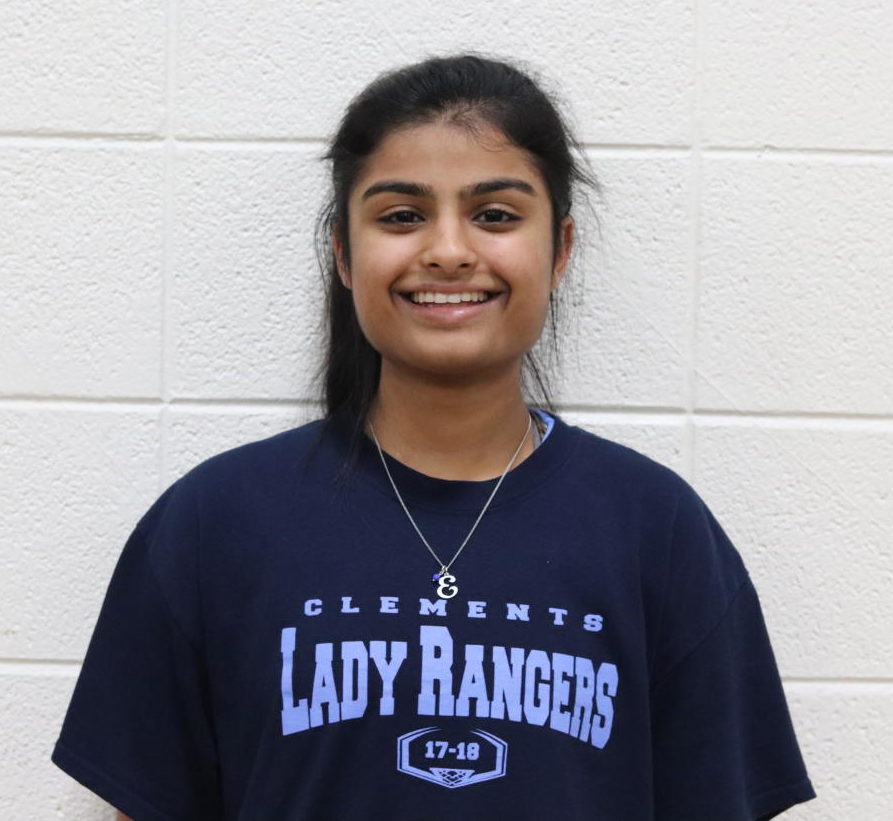 Ekta Thakkar, number 32, played shooting guard. This was her second year on varsity.
She has established a plan for the years to come.
"I'm going to go to the University of Houston and major in Biomedical Engineering. I'm going to play intramurals with my teammates, Chenelle and Kelly," Thakkar said.
While prepping for the future both athletically and academically, she remembers the moments she had while playing basketball.
"My favorite memory was when I made four three-pointers in one game," Thakkar said.
However, her basketball experience meant more than just her individual success.
"I will miss being on the bus with my teammates on away games and listening to music," Thakkar said.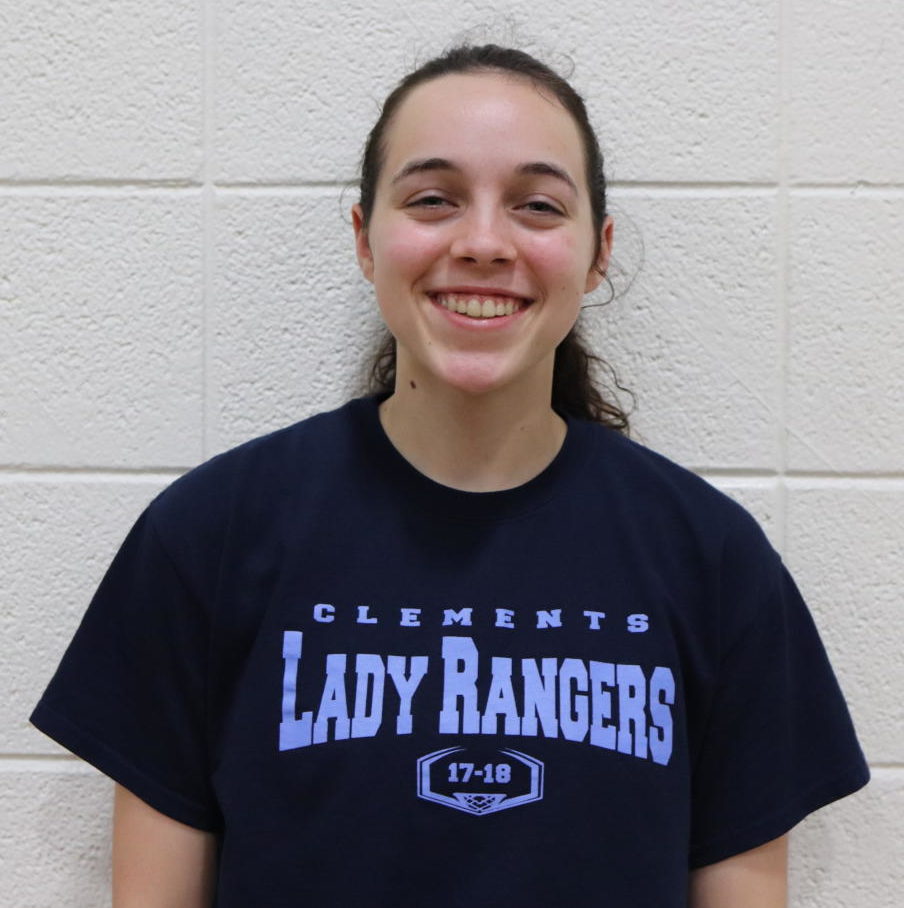 Caroline Kamla, number 21, played post. She was on JV freshman year and has been on varsity ever since. She wants to continue playing basketball for fun, but she also has other things on her mind.
"I'm undecided on college, but I want to major in Nutrition," Kamla said. "I want to be a nutritionist and start a family."
Although there is much ahead of her, a sleep-away camp at A&M her junior year is an experience she'll never forget.
"We got to go to this place that had an arcade, bowling, and laser tag and bowled and played with our coach. We also had fun bonding at the hotel," Kamla said.
This atmosphere is something she will miss.
"Even though I hated the down and backs… they sucked… you're going to miss it," Kamla said. "But I'm mostly going to miss the coaches and the team."
The girls ended the season on a high note with their 58-55 win against Dulles. This was their first district win.