"A View from the Bridge" promises valuable entertainment
Fast approaching in 2018, "A View from the Bridge" written by Arthur Miller will be performed by the Theater Program on February 9th and 10th. The performance will begin at 7:00 PM in the auditorium on both days. Tickets will be sold at lunch for $5, and in case a student  misses that opportunity, the tickets will also be sold at the door for $10.
After talking to Elizabeth Winner, one of the theater teachers, and getting her take on the play, it sounds as though this performance will be one to engage our emotions.
While talking to Winner, she said that students in the seventh period production class have been working on "A View from the Bridge" since late November.
"Diligently, everybody in that class has a role in the company, which is what we call the entire group that does the performance," Winner said.
Although some students may not be actors, they have jobs of equal importance behind the scenes.
"Everyone has a role. Maybe you're not performing on stage, but you might be doing any of the technical roles, like lighting, costumes or set," Winner said.
It was hard to find a play that could work for many different reasons, Winner said. She wanted something with a large cast that would have a story that they wanted to tell.
"The show deals with immigrants in America, which is an issue that comes up a lot and impacts many of the students here at Clements," Winner said. "I thought in that way it was valuable for us to do this work because we perform for a purpose, because we have things to say."
The play is placed in New York in the 1950's, a time when illegal immigration was a reoccuring trouble for people around the world.
""A View from the Bridge" is about a family who hosts immigrants from Italy, which was a common practice at the time," Winner said.
These immigrants begin to cause tension among family members, and the audience is shown many different personalities. Due to the "really in depth gritty characters" presented in the show, it will be a much more dramatic and impactful show than the theater's previous play, "Spamalot," which was a comedy.
"It's about family, complicated relationships that we have with one another, and the outside forces that can really wreak havoc on relationships," said Winner. "This is a dramatic piece. It's not a comedy, though there are definitely funny moments in the show."
When asked why someone might want to see the show, Winner said that the play would appeal to many different tastes.
"There's a lot of action, there's murder, there's dancing, music, and rock n' roll. All the things you love," said Winner.
There are various themes about family, relationships, jealousy, and rage. Everything stirs together to create a mixture of feelings for the audience.
""A View from the Bridge" is heartbreaking, and there's some really rough things about it," Winner said. "You feel for the characters and want their lives to go well. But, they don't all go well."
About the Writer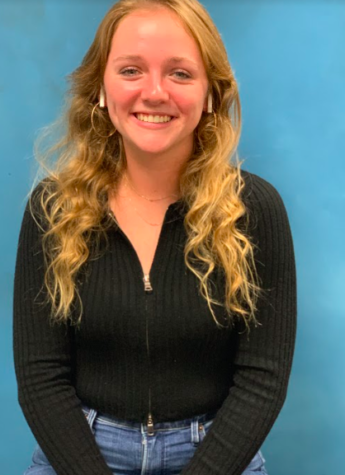 Ginger Williams, Co-Editor in Chief
My name is Ginger Williams, and I am a senior here at Clements. This is my second year as Co-Editor of the newspaper, and it's become an important part...