Snow falls in Sugar Land
Hang on for a minute...we're trying to find some more stories you might like.
Every year we listen to the famous holiday song "Let It Snow", but this year it actually happened. For the first time in seven years, the student body was able to experience snow as it fell during a snow shower Thursday night, December 7th from 11:00pm – 5:00am. Students were overjoyed to find the unexpected surprise of fresh-fallen snow at their doorsteps the following morning.
The staff asked the student body how they felt about the recent snowfall, and here's what they had to say.
"Being from Chicago, I'm already used to the snow and cold weather, so it's really fun watching my friends get excited about the snow. And watching adults throw snowballs at each other, it's really fun and cute," said senior, Olivia Rochon.
"It's kinda nice. I haven't seen it in a while, so it's kinda nice to actually see snow fall down. It's great," said senior, Bryan Banuelos.
"It was a lot of fun. We got to go outside after first period. And everyone seemed so happy in pictures all over social media. I really enjoyed it," said junior, Ada Eke.
"I woke up this morning and my knees were frozen solid, so that was not fun," said senior, Carl Galarroza.
"It was really sad we couldn't play in the snow because we had to drive to school. This morning we checked our phones for any school cancellations but didn't find any," said sophomore, Priscilla Li.
"It was nice to see the snow since it doesn't normally snow in Houston, and for many people, it's their first time seeing the snow. It was cool," said junior, Sejal Gupta.
"On the way to school it took me like twenty minutes because I was so excited and it all was so pretty. And then I stopped at the stop sign across from a park and I took a photo because the playground covered in snow and it  was so pretty," said senior, Isabela Ferrer.
CHS can only hope for another unforgettable snow day during this winter season. There's still plenty of time for, yet again, another holiday miracle.

About the Writer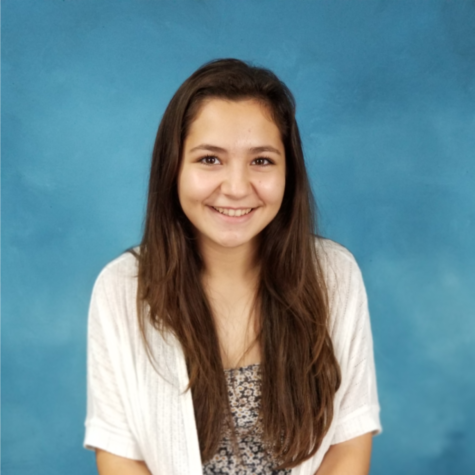 Abby Gutierrez, Editor In Chief
Hi! I'm Abby Gutierrez, and I'm currently a Senior at Clements High School. This is my third year on the Roundup Staff. I am originally from Houston,...