Theater strives to perfect upcoming musical, "Spamalot"
Hang on for a minute...we're trying to find some more stories you might like.
"Are you suggesting coconuts migrate?"
This is just a little sneak peak from one of the scenes in the upcoming play. It shows just how eccentric, yet hysterical, this show will be. From the actors at Clements High School, comes the musical, "Spamalot". On November 30th and December 1st and 2nd, the theatre program will be performing "Spamalot" the Musical, a compilation of Monty Python stories. With behind the scenes intel from a few of the students who helped put the show together, it sounds as though this will be one to leave the audience entertained.
Dinah Ndu, the theater president, is one of the lead actresses in the play. In the musical, she plays the main role of King Arthur, who leads the group of knights that go on the search for the Holy Grail. She comments on how it is sure to cheer anyone up after a stressful day at school.
"Anyone who needs a good laugh will love it," Ndu said.
Spamalot will be a different type of play than the shows theater has put on in the past like "Birdie", "The Ugly Duckling", and "Ghost", which all had a more serious tone.  
"Most of our plays are not as quirky. "Spamalot" is just a crazy funny show." said Sydney Bynes, a sophomore who plays Menstrel in Spamalot.
In order to get the dream production the theater program is hoping for, the crew has to rehearse and work on the set. Many hours have been put in since the casting in September, and the theater members have been working tirelessly to prepare for the opening night.
"We rehearse every school day for about 2 hours and come to school on Saturdays to work on the set." said Rachel Scharfman, a junior who works backstage.
With all of the work that the theater students are putting into perfecting the play, they are able to bring the show to life. A lot of time is required to transform the show from beginning to end, but after all the hard work, Eric Toalson believes the show is worth it.
"I love how drastically different the first rehearsal is from the final performance and how the show just comes together." Toalson said.
Before being able to perform in front of an audience, some of the actors have different strategies at conquering the challenges of bringing their script to life in their own unique ways.
"I'll walk around the room saying my lines over and over in different ways to figure out what works best." Toalson said.
While this works for Toalson, Bynes has a different way of memorizing her script.
"I have something called "stage tracks," and I run in place and sing and dance to the songs I perform everyday." Bynes said.
When asked how the environment and people have affected their experiences as thespians, the actors mentioned a few things.
"What I love most is the people that I meet. They've shown me new ways to expand my theater knowledge," Bynes said.
"We need to be a good ensemble, so when we all work well together, we're able to make a good show," Ndu said.
"I love the environment; I love acting and putting on shows. Just everything about it really." Scharfman said.
For the upcoming show, the theatre students have high hopes for this year's turnout.
"I'm looking forward to the performance days because we're planning to pack the auditorium," said Bynes.
When it comes to performing, it is common for any actor to have a little bit of stage fright. Many people tend to feel nervous or anxious while performing.
"I'll have stage fright until we get the first laugh, then it'll be okay," Ndu said.
On the other hand, some actors feel on top of the world when on the stage.
"Acting makes me feel empowered; like I can do anything," Bynes said.
Even with their parts in the play, it hasn't always been so easy for all of the actors. They have lived and learned, and have advice for future actors.
"Don't be afraid to get out of your comfort zone. The rejection process is hard, but maybe that role just wasn't cut out for you," said Bynes.
"Just be confident because if you can't go out there and embarrass yourself then you shouldn't be in theater. You have to be willing to do anything and be willing to put yourself out there because it's worth it and that's how you get parts." Scharfman said.
All members in the Clements theater program are dedicated to producing best show possible. Even those who run behind the scenes are an important key part to achieving the full potential of the show. And now, many students eagerly await to see the show as the theater works to perfect "Spamalot" in their final days before performing.

About the Writer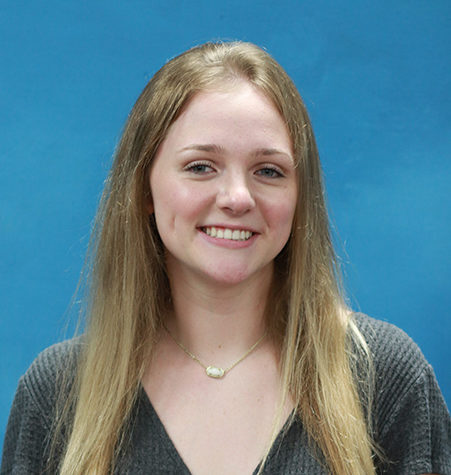 Ginger Williams, Co-editor in Chief
My name is Ginger Williams, and I am a junior here at Clements. I am Co-Editor of the newspaper and also a part of the PALS program. This is my second year as a member of The Round Up, and it's become an important part of my life. Outside of school, my favorite pastime is writing. Whether it's about the world or something that inspires me, writing is where I'm able to put all of my thoughts, which is why I'm proud to be a member of our CHS Newspaper. Aside from that, I also love playing piano, working out, and making memories with friends.