A proud finish for the marching rangers
Saturday, October 28th, the Clements marching band competed at the Sam Houston State University school of music marching band festival in Huntsville, TX. The rangers took home second place out of fourteen schools for an outstanding finish to the 2017 competitive season.
The point difference between the final scores of Clements vs Pearland ended up being less than one point, but both schools performed well above the competition as Clements ended up five points ahead of the third place school. Since the winning point difference was minimal, most members of the Clements band were satisfied with the results of the competition.
"Even though we won that contest my freshman year, we got second place only by .8 points, which is still a victory to us because we had a really good run," said senior band member Sarah Angelo.
Also, since most members of the band considered Pearland's performance to be outstanding, they accepted second place as a win, confident that they had performed to the best of their ability.
"Of course we wanted to win, but second place was still really good. We were pretty neck and neck with Pearland, but they had a really amazing show as well," said senior flute player Kristen Li.
In addition to the tough competition brought by Pearland, this contest proved to be a challenge for some band members due to the unseasonably cold weather for October that persisted throughout the competition weekend in Huntsville. The cold affected woodwind players in particular, who have more difficulty playing pieces that require a lot of manual dexterity on instruments like the clarinet, flute, and saxophone when their hands are not warm.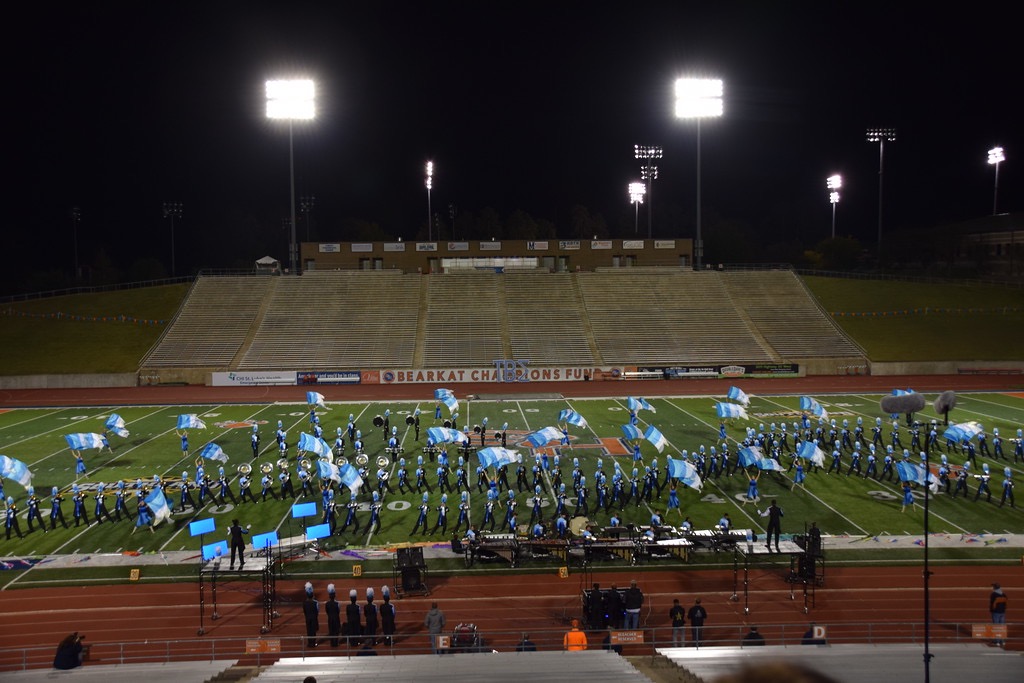 "[This contest] was different than the other ones because it was freezing. Usually band contests are really hot, but it was a whole new environment because I couldn't feel my fingers," said Angelo, who has played flute through all four years of high school.
This contest also marked the last competitive marching event for senior band members. This brought a mix of emotions especially for the drum majors Melissa Lopez, Trey Minter, and Hannah Chang, who have invested so much time into the band program in order to reach their prestigious leadership positions.
"In the end, it's the memories we take away that really matter: riding long bus trips, eating game day meals, and spending 15 hour days together. Although I will definitely miss this program when I graduate, I know that my time in the Clements Band has been fruitful in leaving a foundation for the future of the program,"said Chang.
Even though their final competition did not yield perfect results for the Rangers, they felt confident that it was an outstanding finish to a season that showcased the band's continued dedication and drive to make every performance meet their impeccable standard of excellence.
"Although we went to this contest with the mindset to win, we knew that we had put our best efforts onto the field during our final run. In hindsight, all that matters is that we achieved our full potential, and that is our greatest success," said Chang.