Varsity football battles against Bulldogs
Friday, October 13th, featured one of the best games the Rangers have played this season when they went toe to toe against the Austin Bulldogs. The Clements football team scored a total of six touchdowns in this nail biter. The Rangers were in the lead most of the game, but a fourth quarter touchdown with six minutes left on the clock put the Bulldogs on top. The Bulldogs defense locked down the Rangers and won this 13 touchdown battle 49-42.
Some of the stars of the game include sophomore Running Back Pierre Djunga, who went "beast mode" scoring three touchdowns. Those touchdowns were made possible by the tremendous blocking by the offensive line. Senior Quarterback John Nork also had a tremendous game with one rushing touchdown as well as two passing touchdowns. Senior Wide Receiver Jordan Khalil also had a great performance with multiple catches for 203 total yards with two touchdowns.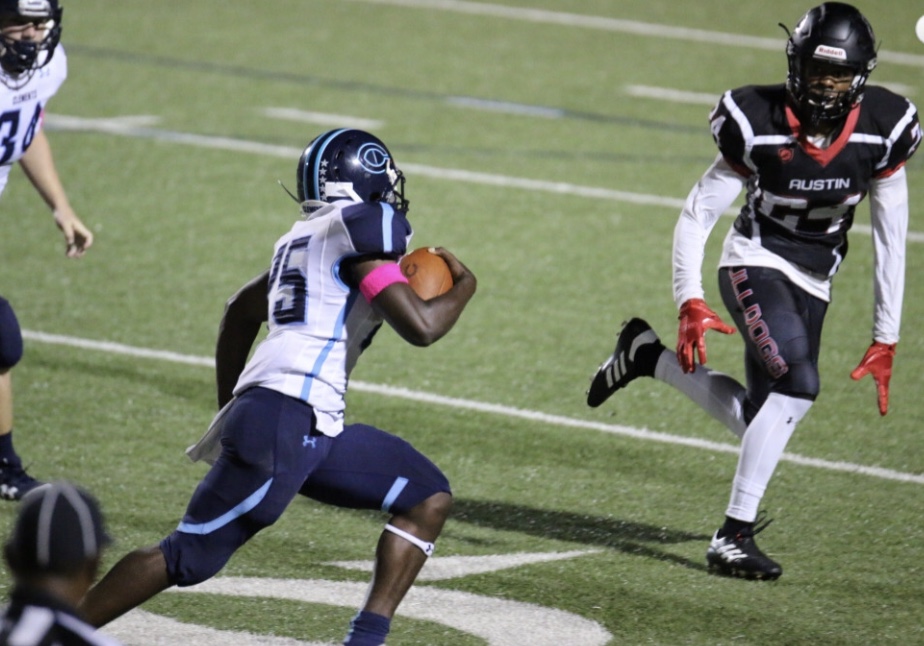 We interviewed sophomore Wide Receiver Markeith Blankenship, who had three catches for 25 yards, and he gave us an insight into how the team felt throughout the game.
When the team went into halftime with the lead, Blankenship said the team felt "confident, and [he felt] the team was looking really good."
Then came the 4th quarter touchdown which helped the Bulldogs win the game.
"It really hurt, but we stayed confident, and we feel like we can win our next games," Blankenship said.
When asked about how the coaching staff felt after the game, Blankenship told us that the coaches said they were proud of the fight and how the team has improved. The football team looks to bring home a win in their homecoming game against George Bush High School this Thursday.