Band members join together to kickoff the new season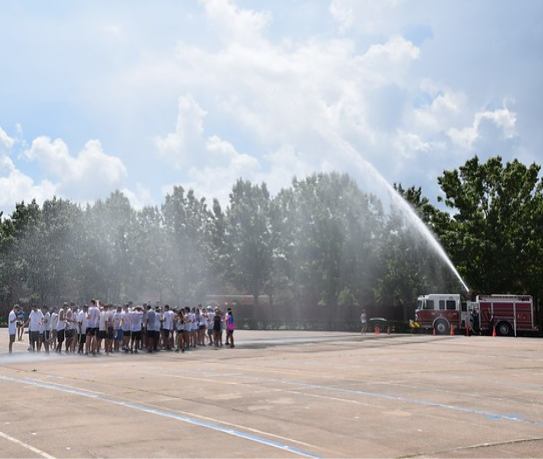 While water erupts from the bright red fire truck, there is not a care in the world as the band members become drenched with the showering water after a long day of practice. Before the school year kicks off, the Clements High School Marching Band hosts the fire truck event to celebrate the end of their summer marching. This tradition helps prepare them each year for their upcoming season.  At the end of August, after a month of practice, a fire truck comes rolling into the parking lot.
Sophomore saxophone player Isabel Navia especially loves it when the fire truck comes.
"The fire truck comes to spray us. We get drenched and eat popsicles. It's a really fun day." Navia said.
The fire truck kicks off each new band season and serves as a unique finale for summer practice marching.
"It's a great way to end August marching and spend time with friends." Navia said.  
While this may seem solely for fun, it has served a larger, more significant purpose.
Sophomore french horn player Trinity Fox believes in the event's positive effect on the band season.  
"It's an important bonding moment for the band." Fox said.  
The fire truck event marks the end of the summer days on the practice pavement, and the band subsequently kicks off their marching season this year at the first football game on September 14th.
Many of the marching band members have high hopes for this year's season.
"I'm really hoping to place first in our contests this year." Fox said.
As the fire truck tradition has inspired the band as a whole, individuals often describe personal inspirations that have motivated them as musicians.
Navia said, "I was inspired to play my instrument on a trip to New Orleans where I saw many homeless men on the streets playing the saxophone. The only thing in their lives that was making them happy was their instrument, and I knew I wanted to love something that much one day. It made somebody else happy, so I wanted it to make me happy too."
While band has its share of great experiences and unforgettable memories, many musicians have their challenges when things get tough. When asked about his greatest challenge in band, sophomore saxophone player Timothy Magdall mentioned the Region Band competition.
"Region band is one of the more competitive components of band, making it one of the most difficult of my musical career." Magdall said.
Despite the challenges band members may have, most agree it is full of new friendships and learning opportunities. Those new to band will always be welcomed by the other members.
"Anyone should join up. It's the best thing you'll ever do. There's friendship and love.  At times it can get really intense, but I love it." Fox said.
The fire truck tradition has clearly played a large part in helping the band season to be successful over the last several years. It has brought band members closer together, created fun memories, and provided a tangible separation between summer preparation and the performing part of the experience.  Each musician has their own motivations and inspirations, and band members work hard to make it through the summer practices.  The fire truck event was a way for the entire band to enjoy a reward together for a job well done, while knowing that the best is yet to come.  Unfortunately, the fire truck is not expected to douse the band at practice in upcoming years.  Though many are sad to see this tradition end, all who experienced it will fondly remember it. Undoubtedly, new events will find their way into the band tradition that current and future band members will cherish in the same way.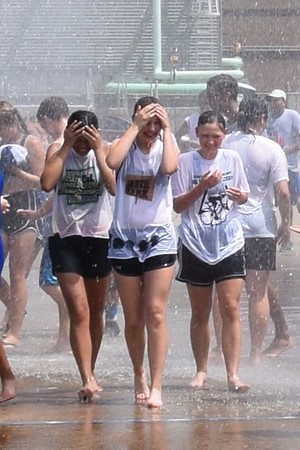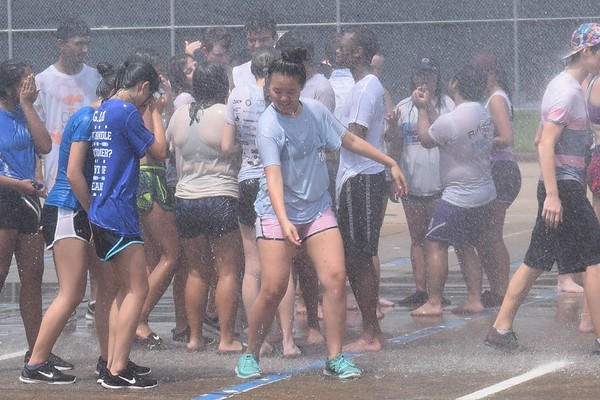 About the Writer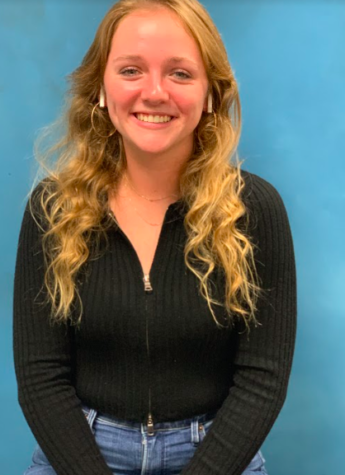 Ginger Williams, Co-Editor in Chief
My name is Ginger Williams, and I am a senior here at Clements. This is my second year as Co-Editor of the newspaper, and it's become an important part...