12 back to school organization tips for success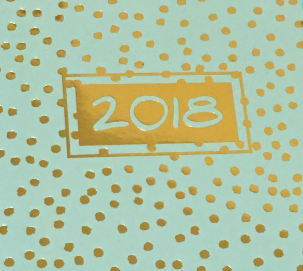 Hang on for a minute...we're trying to find some more stories you might like.
Back to school can be a hectic time of year for everyone. Students go from sleeping in and watching Netflix to having hundreds of responsibilities and due dates all at once. Here are some quick and easy tips to help get students back on track to academic success.
First things first: set goals. Know what you, your teachers, and your peers expect of you this year and set step by step goals on how to achieve them to the best of your ability.

Use a planner or apps like iHomework and MyHomeWork to keep your assignments organized and avoid the risk of falling behind.
Color coordinate your due dates in your planner by subject. (Protip- make your binder for the subject the same color as the pen that you are using in your planner.)

Get involved in clubs and teams early into the year. That way you can meet more people who have the same interests as you and experience the Ranger spirit.

Writing out your notes while studying is proven to be one of the most effective methods for memorization. (Protip- reading out loud is more effective than just reading in your head.)

The Pomodoro method is the most effective way for studying: 25 minutes of work and a 5 minute break to follow. Every third break should be 20 minutes long instead of 5 minutes.

Pick and set up an everyday study space so you don't have to keep getting up and losing your focus. (Protip- make sure your place has pens, pencils, highlighters, and anything else that you will need to do your homework.)

Drink coffee and tea while studying to help keep yourself focused. (Protip- water and an apple will wake you up in the morning more than coffee.)

When taking a reading passage test, read the questions and then the passage so you know what information to look for.

Use scholar.google when researching to look up more relevant and filtered information.

The hemingwayapp.com is a writing tool that lets you paste your text and will suggest edits like lengthy and complex sentences to make your paper easy to read. (Protip- when you finish an essay, copy and paste it into google translate and listen to it. Hearing someone else read it makes it easier to find and fix mistakes.)

It's never too early to start planning; College Board offers multiple SAT and ACT tests throughout the year so be sure to register early. (Protip- start researching colleges and scholarships. Try to find class visits, expeditions, or overnight camps at colleges that you like to get a feel of the actual campus.)