"Clements Got Talent" winner announced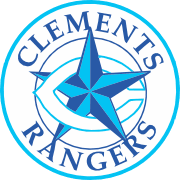 As most students were getting ready for spring break, others were getting ready for the annual Clements Got Talent show. The awaited show took place on Friday, March 3rd in the auditorium. Who knew there were so many talented people at CHS. This year, students showcased their talents in singing, dancing, music, and much more.
The following students performed, but only one emerged a winner.
Daniyal Khawaja, Patricia Manzi and Claire Rubio
Tyler Burket, Joseph McGuigan, Chase Little, and Alberto Najera
Sharon John and Reshma Jose
Sukriti Gangopadhyay
Wayne Wong
James Liu
Angela Velasco
Evelyn Lazarus
Melatonin
Davis Dunham, Fernanda Santos, and Sreya Gangopadhyay
On behalf of the whole student body, the school congratulates Angela Velasco for winning Clements Got Talent!