10 Spring Break destinations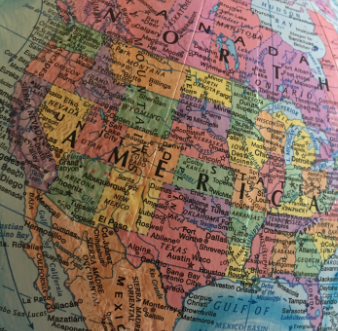 Los Angeles
Los Angeles is the place to be all year especially over Spring Break. Visit LA to witness an eccentric nightlight, experience all things Hollywood, shop on Rodeo Drive, hang out at Santa Monica Pier, and look out for all the amazing actors, singers, directors, and more. After a long day, eat some dinner at an acclaimed restaurant. If that isn't enough to make you want to visit LA, here's one more: IN-N-OUT!!!
Miami
When you think of Miami, you think of miles and miles of beaches. You're not wrong; wherever you go, you will find yourself near some body of water. If beaches aren't a favorite, then there are many other attractions that could capture your interest. Plus, Miami's mild and tame weather every spring just seals the deal.
Denver
From nightlife, attractions, shopping, art, culture, and more, Denver has everything anyone could want in a city. It is the perfect place to spend a week unraveling in peace. Anyone can visit the Observatory Park, which sits on the eastern campus of Denver University. There's fun for all ages at the Elitch Gardens Theme Park and the Downtown Aquarium. If you're in Denver, have your breath taken away at the Rocky Mountains National Park which is just an hour and a half drive.
South Padre Island
With white sands, glistening waters, and the shining sun, South Padre Island cannot be beat. Anyone can swim with the dolphins at Sea Life Nature Center or take a ride to Gravity Park. Though SPI offers attractions to interest all age groups, around Spring Break, SPI beaches are most occupied with high school and college students. When not at the beach, one can spend some time at the countless shopping centers. With it's miles of beaches, SPI is a very fun place to go.
Key West
Just a short drive from the tip of Florida is another breathtaking city, Key West. The Keys are a spectacular chain of islands off the coast of Florida; they are home to the famous Key West Lighthouse. Key West is one of the most visited cities in Florida. Duval Street is where all the main action is; it is home to many famous restaurants and bars. While in the area, people can check out Mallory Square, a waterfront area with restaurants and shops; it's know for it's nightly sunsets viewings.
San Diego
With over 70 miles of beaches, this California town is the perfect weeklong spring getaway. People can visit Balboa Park, the nation's largest urban cultural park. It is home to 15 major museums, performing arts theaters, spectacular gardens, and the renowned San Diego Zoo. Just a short drive away is the Seaport Village; it contains waterfront shopping and dining in the heart of downtown San Diego. With attractions ranging from beaches, to parks, to shopping, it's a sure shot that no one would leave San Diego feeling indifferent.
Seattle
Home to the Great Wheel, Seattle is one of the most breathtaking and loved cities in the US. It was the birthplace of Starbucks. People can visit the first one in Pike Place Market along with other shops and restaurants. Many can visit Lake Union, the perfect place for a photoshoot, and then head downtown to the Chihuly Garden and Glass to see the amazing pieces of art that call Seattle their home. A visit to Seattle is incomplete without a quick stop at the Space Needle. People may go up about 600 feet and see a bird's eye view of the astounding city.
New Orleans
A place full of history and culture, one can never get bored in New Orleans. From Lake Pontchartrain to the Historic Voodoo Museum, there's something for everyone in this welcoming city. Many can visit the famous French Quarter, and while there, stop by Bourbon Street and Jackson Square. There's fun for kids also at Carousel Gardens and Storyland. In New Orleans, no one gets left behind, and no one is left uncaptured by it's timeless beauty.
Las Vegas
Las Vegas is said to contain the fun of all major cities around the world, so it is guaranteed to have something to interest people of walks of life and age groups. If a person is an adult, they may check out the Las Vegas Strip, full of casinos, shopping, restaurants, and bars. If many are interested in trilling adventures, head to the X-Scream, the world's third highest roller coaster. For those who are interested in breathtaking nature, they may hike to the Red Rock Canyon. All in all, Las Vegas is a city that no one will ever forget.
Myrtle Beach
With over 60 miles of beaches, Myrtle Beach is definitely the place anyone wants to spend their spring break. It's one of the most popular East Coast destinations and also one of the most budget-friendly. From Zipline Adventures to Broadway at the Beach, there are activities that will excite people of all ages and walks of life. People may spend time with the family at Family Kingdom Amusement Park then go shopping in an open-air mall and end the day with dinner at one of Myrtle Beach's numerous restaurants.