Fort Bend ISD revises original plan to add 20 minute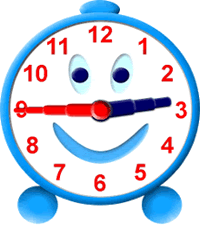 Hang on for a minute...we're trying to find some more stories you might like.
from FBISD
After further review and consideration, Fort Bend ISD will add 15 minutes to the end of the instructional school day for the 2016-17 school year for all grade levels. Initially, the District planned to increase the school day by 20 minutes, with instruction beginning five minutes earlier and ending fifteen minutes later at the elementary and middle school levels, and adding 20 minutes to the end of the day at the high school level.
However, after further review and consideration, it became apparent transportation costs to accommodate the 20-minute addition amounted to significantly more than expected. The addition of 15 minutes to the end of the school day creates a schedule that is more cost effective, but still allows for extra instructional time.
2016-17 Start and Stop Times*
*updated May 2016                                        
| | | | | |
| --- | --- | --- | --- | --- |
| | Teacher Start | School Start | School End | Teacher End |
| High School | 7:10 a.m. | 7:30 a.m. | 2:45 p.m. | 3:10 p.m. |
| Elementary School | 7:50 a.m. | 8:10 a.m. | 3:25 p.m. | 3:50 p.m. |
| Middle School | 8:20 a.m. | 8:55 a.m. | 4:10 p.m. | 4:20 p.m. |
The District's calendar fulfills new rules written by the Texas Education Agency to support implementation of House Bill 2610, which defines the minimal amount of student instruction by minutes, rather than days. House Bill 2610 also allows districts to build in up to two inclement weather days that do not have to be made up should Fort Bend ISD have to close school for bad weather or other unforeseen disasters. By adding the additional 15 minutes at all levels, the District will meet the state-mandated minutes of instruction and also absorb up to two bad-weather makeup days.
"We understand that even the slightest change to a school day can significantly impact our students, staff members, and parents, which is why our District carefully considered options as we developed the 2016-17 District calendar," said Dr. Christie Whitbeck, Deputy Superintendent of Fort Bend ISD.
"As the administration moved forward with plans to extend the school day by 20 minutes, it became apparent that another slight modification was necessary due to unanticipated increased transportation costs. The modification from 20 minutes to 15 will allow us to use taxpayer dollars in a way that is fiscally prudent while still optimizing student instruction in the classroom. We appreciate the community's patience and understanding."