STUCO: A Look into the Future
The homecoming dance for the next school year will take place on October 14, 2023. Instead of the dance ending homecoming week, it will be considered the "kickoff" event. 
As the representation of the student body, the student council is constantly working on various plans for the school, such as spirit days, awareness weeks, homecoming, etc. For the upcoming school year, they've already begun their planning, starting with the homecoming dance. 
"The homecoming dance is laid out differently for the upcoming school year due to taking all extracurriculars students are a part of into consideration," student council executive president Anna Wang said. "Our band has regions on one of the available weekends. Having homecoming on this date would result in excluding such a big and important part of our school."
Ultimately, this decision resulted due to communication between the student council sponsors, school administration, and the principal. 
"We wanted to make sure everyone who wants to attend the dance has the opportunity to do so," Wang said. 
The homecoming spirit week and the homecoming dance will take place a week following the dance. The spirit days for homecoming week have not been decided yet. 
"We are anticipating greater participation and more spirit shown throughout the school," Wang said. 
During the past couple of weeks, the student council was wrapping up the end-of-the-year events and even voted on their representatives for next year.
"Our officers are still deciding on homecoming themes and planning," Wang said. 
The main goal the student council is hoping to achieve next year is to motivate the student body and increase school-wide participation in spirit days and events. 
"I also want to encourage more school spirit throughout the school and come together as a community and more involvement," Wang said. 
Additionally, an improvement that Wang would like to make to the school through the student council is increasing recycling. 
"One of the biggest problems at our school is that we don't recycle, so I really wanted to maybe partner up with some of the environmentalist clubs and get something in motion to start the recycling project for our school," Wang said. 
Leave a Comment
About the Contributor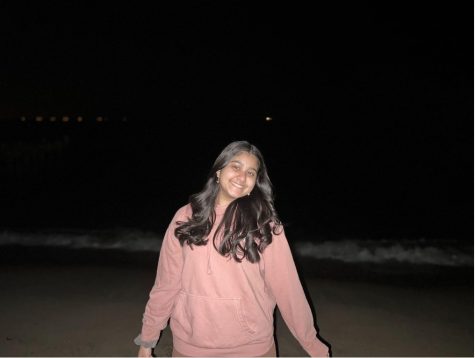 Juhi Godbole, Reporter
Hi, my name is Juhi! I'm a sophomore and this is my second year on The Roundup. I'm originally from Edison, New Jersey, and I lived there for 6 years...