Stepping Into a New Track Season
Seven runners step up to their marks. They get in position behind the painted line below them.  
Runners on your marks. Set. 
The sound of the gun goes off and the runners push through the line.  
The track and field athletes are putting the work in for the start of the new spring season. With less than two months until districts, the athletes do the best they can to prepare for each weekly meet. 
"I'm really excited that our varsity is showing some potential for more area qualifiers in a wider range of events than we've had in the past," Coach Ruthardt said. "We're going to have opportunities to field more relay teams, as well." 
The track coaches have been motivating the athletes to work harder each week so they can succeed at all their meets, including the district meet. Aside from the work put into preparation for meets this spring, many of the athletes have been preparing since the fall semester, and even before then.  
"I trained in the summer and that was really helpful because it prepared me for what to expect in the fall," freshman Natalie Johnson said. 
These track and field athletes put in time during and outside of school to meet the goals they have set for themselves. They practice every day after school, having to balance school, extracurricular activities, and their after-school practices.
"Straight after school, it's down to track practice for the next hour and after track, I go to the gym, and after gym is work," senior Gabriel Carlo said. 
There have also been more "multi-sport athletes" this year. Many of the athletes in track and field are involved in other sports, whether those sports are also in season or in their off-season.
These athletes manage several practices and games throughout the weeks.
"It's a lot on the body, but I chose this life and I love it," senior Gabriel Moacyr said. "Right now, I'm playing soccer and track and we got done with football last semester." 
The coaches are also teachers of some of the athletes, as well. They support their student-athletes not only through sports but also academically. 
"The coaches are really understanding about what we need, and they understand that we have other school events that we have to go to," Natalie said. "It's really useful." 
Nonetheless, the coaches have set their expectations for their athletes this season. They choose what they believe are the best decisions for each individual athlete and the team as a whole. 
"My expectations are just to see growth," Coach Haddock said. "We've seen growth in numbers from last year, but like coach [Ruthardt] said, growth in how many people we put to post-districts and growth in how we rank at districts with both our varsity and sub-varsity teams." 
Both the coaches and athletes have said that it really comes down to "working hard" in order to see results. However, that does not mean they cannot enjoy their time doing so. 
"I'm really excited for track season and it's going to be my last one," Gabe C. said.
Leave a Comment
About the Contributors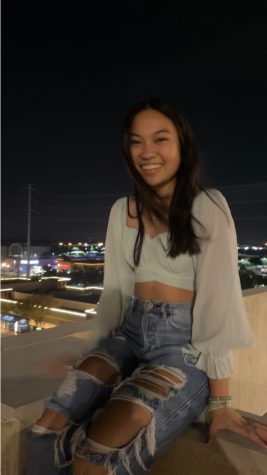 Adrienne Francisco, Reporter
Hi, my name is Adrienne! I am a sophomore, and this is my first year in The RoundUp. I am also in broadcast journalism and track. In my free time, I like...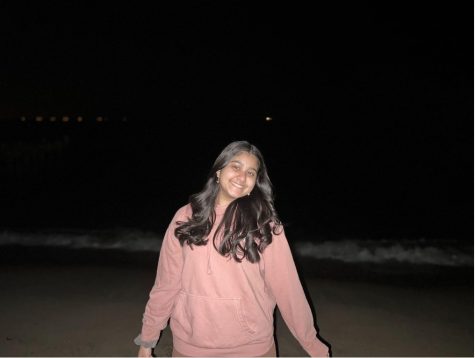 Juhi Godbole, Reporter
Hi, my name is Juhi! I'm a sophomore and this is my second year on The Roundup. I'm originally from Edison, New Jersey, and I lived there for 6 years...