One Last Note
The auditorium slowly fills up with excited faces. Some hold up their cameras, anticipating the orchestra performance to begin soon. The stage is dimly lit with many students dressed in formal attire. Each holds their instrument, glancing between the crowd and the conductor. 
Then comes the music. Some are soft and soothing to the ear. Others are played passionately and full of power. At that moment, the crowd is glued to the sounds strung beautifully by the performers, never wanting it to end. Until it does. As performers finish their Winter Concert, a few seniors reminisce on their past few years in Orchestra, realizing that this is their last Winter performance. Kenley Nguyen, a violist, and a romantic prefect are one of them.
"The orchestra trip to Disney was probably my most fun experience of high school to this date," Kenley said.
Other seniors also felt nostalgic about the Disney trip.
"I was able to fly and travel with my friends during the school year. It was packed with memories," violinist Charlotte Lin said. 
Besides the big field trips and concerts these seniors recall, there have also been little moments that have stuck with them. 
"I remember last year at the end of the year Spring pop concert," cellist Eric Liu said. "Kenley pulled up with a Costco chicken bake and a drink. That is what you want to see in your future prefect." 
But even with the many enjoyable moments in the orchestra, some of these seniors have encountered obstacles in this extracurricular activity.
"I struggled with facing my peers," Kenley said. "Orchestra was a huge topic of competition, so I thought it was a focus of competitions. I was afraid of what my friends would think of me."
Stage fright was another issue.
"You don't really want to make a mistake and mess up something that so many other people are involved in," violist Yasmin Uren said.
But by choosing to continue Orchestra while acknowledging the hardships, these seniors have seen a lot of growth in themselves because of how supportive the community is.
"I think I have gotten a lot better at performing in front of other people," Yasmin said. "I still get nervous, but I manage it better now. It is not something you deal with regularly. You get more experience over time and realize that things work out, or you get used to it. Orchestra is pretty collaborative, so you get to know people well. It is supportive so that you are not scared of messing up in front of the class."
Staying in Orchestra has also taught these seniors to embrace the competitive aspect of it while bonding with the community.
"I continued because I found that the orchestra was more like a family rather than competition," Kenley said. "I've seen an improvement in how people bond together. In my freshman year, everyone was disconnected and had their own friend groups. This year everyone seems well-knit with each other." 
But in the end, the skills taught in Orchestra go beyond the walls of the practice room.
"Performing in an orchestra has taught me to stop stressing over minor things. Not everything is going to be perfect like you plan out to be," Eric said. "Learn and move from the past to become a better you in the present."
So, to the freshmen contemplating whether to continue orchestra, these seniors have left a few important words behind. 
 "Orchestra is not only about playing an instrument," Kenley said. "It's about the family you create." 
Click here for all images
We ask that you please give credit to the photographer when using/sharing photos on social media platforms, thank you.
Photographer: Youssef Selim
(Instagram: _youssef_selim)
Leave a Comment
About the Contributors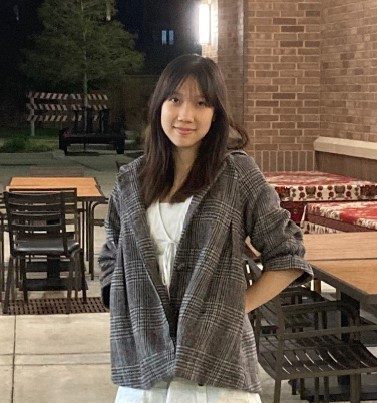 Rosie Hong, Reporter
Hey! My name is Rosie Hong, and I am a sophomore at Clements High School. This is my first year in Quill & Scroll, and I hope to improve my writing...
Youssef Selim, Reporter
Hi, I'm Youssef Selim, I'm a senior at Clements High School. I'm a producer in broadcast journalism (CTV). This is my third year in broadcast journalism....