Fantasy Football by Scott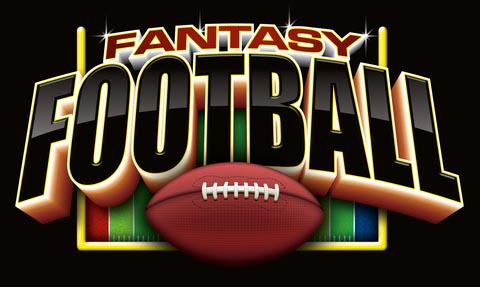 As week six is in the rear view mirror, and as week seven is coming up for the fantasy football league. It is important to fill the roster spots that may contain injured players or non performers so far for the year. Bye weeks are continuing this week and will end after week 11, with Detroit and Houston both off this week. So, finding a good replacement will be hard to do.
Without further ado, first here are the top five non performing players so far ahead of week seven using ESPN's fantasy scoring.
Derek Carr, QB, Oakland Raiders. Carr struggled in his first week back since his back injury. He said he didn't blame his back for the poor game against the Chargers. He does though look to be out of sync from last year and doesn't seem to get back on track to where he was last year for the Raiders.

Matt Ryan, QB, Atlanta Falcons. Ryan and the Falcons have seemed to have been playing good at certain points and at others not as well. Not to mention a blown 17 point lead to the Dolphins. Ryan has not been up to the standards that he was at last year.

Ben Roethlisberger, QB, Pittsburgh Steelers. Roethlisberger has not been going at his usual pace that he sets for his team. Coming off a 5 INT performance against the Jaguars, he followed with a sub-par game against the Chiefs. He has the weapons to make the Steelers a real power in the AFC, but he has to show the consistency that has been his career.

Andy Dalton, QB, Cincinnati Bengals. Dalton has not been a consistent QB this season, first he throws 4 INTs in week one, then goes for two more against the Bills. He hasn't been the QB an owner needs for a playoff push in their league so look away from Dalton.

Davante Adams, WR, Green Bay Packers. Look for Adams' production value to drop since the injury of Aaron Rodgers. With Brett Hundley under center for the time being, Adams may find his value go down and not be a major factor for the team.
And now here are the top five players to consider picking up off the waiver wire using ESPN's fantasy scoring:
Nelson Agholor, WR, Philadelphia Eagles. Agholor has been a very good player for owners this season, with the strong showing of Carson Wentz having a big part of it. With becoming Wentz's favorite target early in the season, he should look to add more value to a desperate owner needing a receiver.

Dion Lewis, RB, New England Patriots. Lewis has been a productive back since the benching of Mike Gillislee, has rushed for 105 yards on 18 carries with a touchdown as well. Lewis looks to be taking the starting job away from Gillislee and an upside for someone needing a back in their league.

Bennie Fowler III, WR, Denver Broncos. Fowler could be an add for a team needing a WR, after Emmanuel Sanders went down with an injury. While more is still yet to be known about Sanders' injury, Fowler could see a lot of time behind Thomas this weekend. Look for him to be a factor for the Broncos.

Orleans Darkwa, RB, New York Giants. Darkwa had a really good game last weekend in the surprise win over the Broncos. He rushed for 117 yards on 21 carries. He could be a use for a team that needs support everywhere except QB. He should be used for a team needing a running back.

George Kittle, TE, San Francisco 49ers. With Brian Hoyer getting benched and C.J. Beathard now starting for the team, Kittle could be a main target for the 49ers. He has 11 catches on 17 targets for 129 yards and a touchdown in the past two games. He could be on the upswing as the season wears on, and he could be used for an owner needing a tight end desperately.