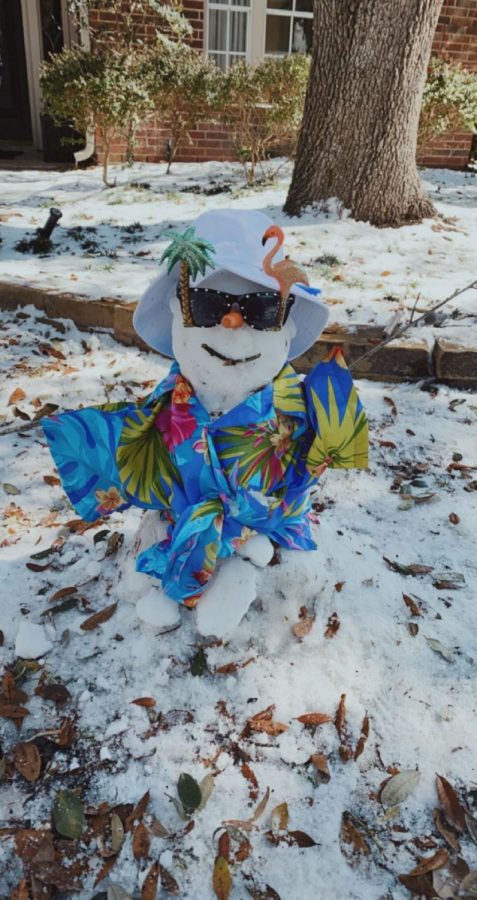 On the night of Feb 14, the winter storm blew in and impacted the lives of students at Clements. Temperatures reached well below freezing, snow and sleet rained down, and students even received a week and a half off from school. 
The lack of school wasn't the only factor that affected students. Because of the week and a half students received off from school, many of the sports teams were thrown off by the storm, making it difficult to continue playing. 
"The winter storm stopped the positive progress we had," Molly Lootens, a sophomore on the softball team, said. "We had to start at square one again. We also had to go straight into a difficult district game against Ridgepoint, making it difficult to effectively play." 
The softball team wasn't the only sports team that suffered because of the storm. In fact, all of the sports teams were affected by the winter storm, including the Stars dance team. 
"We were already short on practices because of the block schedule, so missing out on even more was not good," Delaney Robertson, a sophomore on the Stars dance team, said. "Since we had such a big break between practices, we had to work really hard to get every dance back to where it needed to be so that we were ready for our contest the next weekend." 
However, it wasn't just the sports teams who were affected. All students suffered losses as a result of the storm. Several students experienced their power going out, the loss of water, freezing temperatures inside their homes, and more. 
"A lot happened that week," sophomore Naomi Egbuna said. "My power went on and off throughout the week and my water pressure was practically nothing. My mother and younger sisters were also out of town and ended up getting into a car accident."