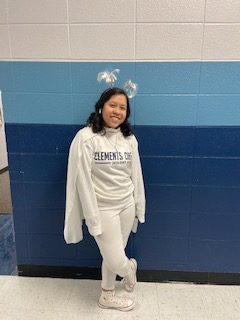 Students who participate in Christmas festivities all have unique ways of celebrating the holiday.  The last day of finals and the first semester is Thursday, Dec. 19. Some are travelling, and some are staying home to spend time with friends and family.
"This year I'm travelling to San Diego, California," sophomore Madelyn Campbell said. "I'm expecting warmer temperatures around Christmas, which really doesn't bother me." 
With Christmas coming up, New Years is also approaching. This New Years is extra special as it is the end of the decade.
"My family always gathers together to watch the ball drop," sophomore Carly Barrow said. "My brothers also come to visit and watch with us."
This holiday season will hopefully be a relaxing break from the chaos of the end of semester deadlines. Though not all students celebrate Christmas, the break is surely needed.
"I'm excited for a stress-free winter," Campbell said.