The New Assistant Principal
            "I've been a teacher for a long time and I loved teaching a lot, but I was ready for a new challenge and this job, while still in education, is very different from being a classroom teacher." That was Ashli Taylor on her teaching career. This year, she is the new assistant principal.
             Taylor used to teach Pre-AP English II, but gave that up in order to take up the position of assistant principal. 
             "I think that there was confusion at first, because a lot of my former students would come ask me if I was still teaching English and, I'm not," she said. "But I've also had a lot of students say some really sweet things to me and that they're happy for me and wishing me well and congratulating me. They're ready to see me in this role rather than as their teacher."
         "If Ms. Taylor reads this newspaper, rock on, Ms. Taylor!" said Odysseus Wang, a particularly enthusiastic former student of hers. "I'd like it if she were a teacher again, but if she likes being an assistant principal, I'm fine with it."
          Adam Tao says he has a similar sentiment. "If her AP [assistant principal] skills gonna be anything like her teaching skills she's gonna come up great."
         Taylor incepted the Freshman Club Fair as well as breakout sessions, known collectively as the "Freshman Experience."
         "So we started with the Club Fair," Taylor said. "That was our very first activity. And we did that because Club Night can be a little overwhelming. It's loud, and it's crowded and not all ninth graders will be able to come back up to school that night because they can't drive."
For this reason, Taylor took it upon herself to create an event "just for them."
          "They can walk through a less crowded environment but still get the same information they would have at Club Night," she said. And it was a successful endeavor, with an estimated 300 freshman in attendance and 50 clubs represented.
         The breakout sessions are the second part of the Freshman Experience. They will occur once or twice a term, with the first having occurred on Sep. 23. They are designed to make the ins and outs of Clements-both literal and metaphorical- more navigable for incoming ninth graders. But, in spite of being on the administrative side of things and interacting with students regularly, she will always miss teaching.
         "I loved it. I enjoyed teaching kids how to analyze literature and how to improve their writing in, what I considered a down-to-earth and accessible way. And getting to know the kids, and the personalities and the things they like and disliked and hearing them joke around. It was just fun," she said. "A part of me, while I do love this job, will always miss it."
About the Writer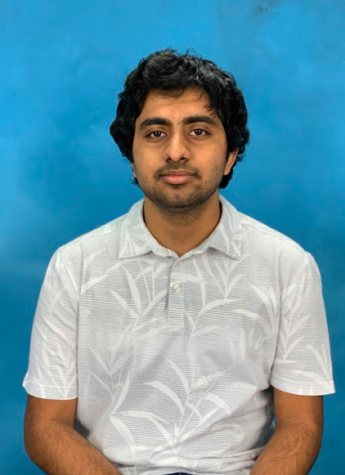 Chirag Mangnaik, Reporter
Hi, my name is Chirag Mangnaik. I'm a senior at Clements High School and I'm Secretary of Filmmaker's Club and Vice President of Creative Writing...