Patriots Face Rams in Rematch of Super Bowl 36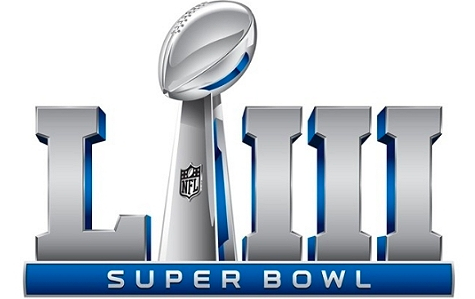 Neil, Guest Writer
February 3, 2019
The Super Bowl has arrived! In Super Bowl 53, the New England Patriots will face the Los Angeles Rams and compete for the Lombardi Trophy today, Sunday, Feb. 3 at 5:30 p.m. The game will be held at the Mercedes Benz Stadium in Atlanta, Georgia.
The Patriots finished the regular season with a record of 11-5. They entered the AFC Playoffs as the second seed, right behind the Kansas City Chiefs.
In their first playoff game, they dismantled the 12-4 Los Angeles Chargers at home, winning 28-41. In the AFC Championship, they played the Chiefs in Kansas City and won in an overtime thriller, 37-31.
After starting the season with a 8-0 record, the Rams finished the regular season with a 13-3 record and like the Patriots in the AFC, they too entered the NFC Playoffs as the second seed. They finished behind the New Orleans Saints.
In their first playoff game, they competed against the Dallas Cowboys in Los Angeles and won, 30-22. The following week in the NFC Championship, they traveled to New Orleans to face Drew Brees and the Saints and won in OT, 26-23. Despite having a better record than the Patriots, they are perceived to be the underdogs in the big game.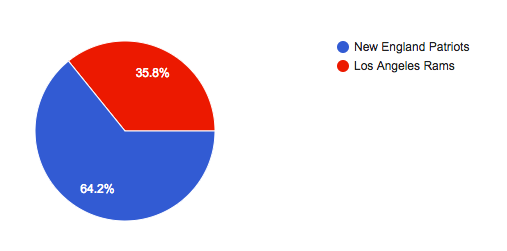 ESPN favors the Patriots to beat the Rams to win the Super Bowl for their sixth ring due to having more experience than Los Angeles.
The students and staff came to the same consensus. Out of approximately 70 voters, 64.2 percent voted in support of the Patriots taking home the trophy.