Theatre scares in annual haunted house
Hang on for a minute...we're trying to find some more stories you might like.
Photographer: Abby Gutierrez Video Editor: I-Zan Flannigan
AHHH!
OHHH!
NOOOO!
Screams and sounds of terror was all that anyone could hear as they awaited their uncertain future inside the old, outdated building. Multiple groups of five people lined up along the dark shaded wall of this mysterious building as they patiently waited for the guides to direct them inside and reveal what was hiding behind the entrance door. The anxious conversations and nervous exchange of voices between people in line about what's to come overpower the whistle of the chilling, fall winds on an eerie October night.
The doors flew open to welcome visitors into the pitch-black rooms of the Clements Theatre's Haunted House.
What initially captured the group's attention was the blood-red paint splattered across the walls and the dead-like bodies scattered around the floor. Walking through the house, the smell of sweat and the taste of humidity filled the rooms, and the sound of whispers and menacing voices occupied the space around the five group members. The first room introduced revealed a woman standing over a corpse holding a rope in hand staring down every visitor who dared to cross her. Although this left the guests paralyzed with fear, unable to move on, the characters were quick to shake them back out of their frozen state with horrifying comments.
"Move! Or I'll kill you and all your family."
"Get out! Now!"
"Who wants to die today?!"
Danger lurked at every corner as the visitors traveled through the house. When the group arrived at their final destination, they were brought to watch the reenactment of the deadly scene in the film, "Carrie". Carrie reached for her first victim and choked him just before snapping his neck and sending him falling to the floor. Her next victim was a young girl, wearing a silky, peach dress, and Carrie violently thrusted her into a sink and drowned her. After killing her last victim, Carrie glared upon the guests who were watching her and suddenly ran  viciously towards the audience ready to attack.
The guests were rushed out to safety and congratulated for surviving the forbidden reality of the theatre's haunted house.

About the Writer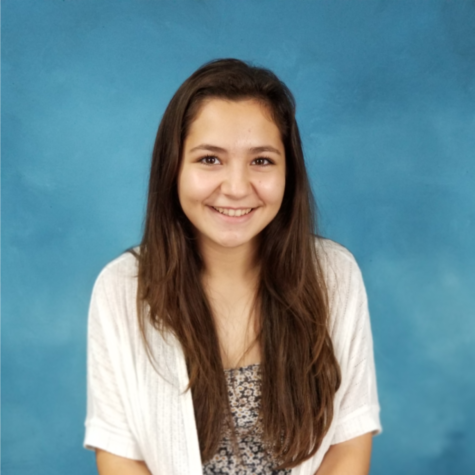 Abby Gutierrez, Editor In Chief
Hi! I'm Abby Gutierrez, and I'm currently a Senior at Clements High School. This is my third year on the Roundup Staff. I am originally from Houston,...