JETS qualify for Nationals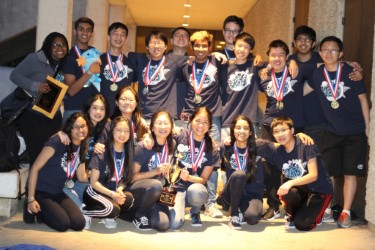 Hang on for a minute...we're trying to find some more stories you might like.
Junior Engineers and Technicians Society (JETS) competed at the State Science Olympiad Tournament over the weekend in College Station and placed 2nd overall. This outstanding achievement qualified the team for a trip to the national tournament in Dayton, Ohio in May. Only the top two teams from the state tournament advance and compete at the national level. Please congratulate the following students as they worked tirelessly to achieve this goal.
Alan Ji
Andy Xu
Angela Chang
Angela Hwang
Claire Dong
Dhruva Karkada
Indhu Gunda
Jenny Zhang
Kevin Chen
Mahija Ginjupalli
Michael Yu
Michelle Zhu
Nithin Parsan
Saarang Panchavati
Stephan Xie
Thomas Kaldahl
Victor Zhou